Pakistan is a rather mysterious and largely incomprehensible country for us, with its own way of life and views on it. Our compatriot Dmitry Bushchik 12 years ago ended up in Pakistan for work. And when, after a 10-year break, the opportunity arose to go there for the second time, I decided to stay and live. He told Realt.by about million-dollar houses, servants, guards with machine guns, and equality between men and women.
The first time Dmitry came to Pakistan, or rather to the capital of the country, Islamabad, in 2005 on a two-year work contract. He was invited to the position of marketing director in a mobile operator company. Coming out of the plane, Dmitry was waiting for a heat of +52 degrees. It was June. And until the end of summer, the temperature confidently kept above +40 degrees. "But since the city is surrounded by mountains, the air here is always fresh, the heat is dry," Dmitry does not lose heart.
— After two years in Pakistan, the shareholders of the company transferred me to head marketing in their Ukrainian mobile operator. Then there was a two-year return to Belarus, and again a professional move to Cambodia for 4 years. In October 2016, I am back in Pakistan as an expert consultant on a mobile communications project.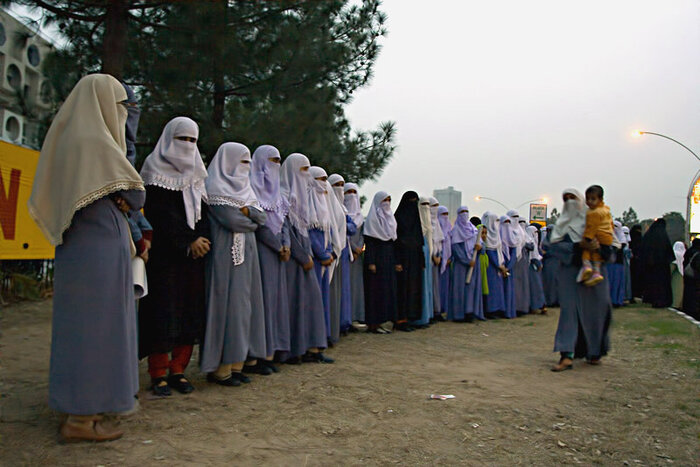 Upon arrival, I had to solve the housing problem. Since I have lived here before, I knew that housing in Islamabad is traditionally selected through specialized realtors. Although technologically and innovatively this country is quite developed, offers are full of social networks, there are options on world-famous network resources and specialized local mobile applications with millions of users (which is natural for a country of 200 million people). But as an already experienced "Pakistani", I didn't need to explain that it's right to look for housing through professionals with recommendations from people you know well and trust. In Pakistan, any service is sold on recommendations and advice regarding the seller's reputation. International services for finding real estate abroad work here, but there are not so many offers specifically for Pakistan, as it turns out in reality. This market is still conservative, has its own self-regulation, even therefore it is better to go to a realtor.
Now I rent part of the house, which is located in the most central and, perhaps, the most prestigious part of the capital. For a studio room with a separate entrance, a bathroom, a small courtyard and an isolated kitchen, I pay $450 (objectively, I managed to negotiate a good discount, the standard price of such an offer is $600). In the same house, a floor is rented, where already two rooms with a wide terrace and a kitchen cost $ 1,500. You need to understand that large private houses are traditionally built in Pakistan, since it is calculated that generations will live there under one roof. When children get married, they are first assigned a room, then with their children they can occupy an extension to the parental home. Children here always and always live with their parents. The exception is situations when children have left to study or work in another city/country. The house in which I rent my "living room" belongs to the general's widow, a retired university professor of art. Her daughters went abroad with their husbands. The house is large and empty, located in a quiet center. The house is looked after by numerous servants. Therefore, it is quite natural that free residential options are intended for rent. There are many such offers on the market, and when you are lucky with the owners, the option is perfect.
– In general, you can find a place for some kind of lodging here for $ 20, but it will be a cage with bunks in the style of "4 square meters for 8 people" with a toilet outside in the form of a hole. More or less something acceptable closer to the developed urban infrastructure, but away from the center starts from $ 200 per month. You need to understand that there are no uniform standards. The options are very diverse and I would not even undertake to classify them in the usual way. For example, the Pakistanis themselves do not like the sun at all right at some genetic level. Expensive houses in the most prestigious areas on earth for millions of dollars with their own orchards, barbecue terraces and artificial landscaping including flower beds and a pond can be completely windowless! That is, there will be windows from the outside, outwardly the house will look ordinary, quite modern and even bourgeois. But inside the same window will be tightly sewn up by some kind of built-in wardrobe. Any sources of sunlight in the Pakistani house are tightly hung and battened down. It's all really very unusual.
Some distant understanding of such nuances comes with the experience of living here, but initially everything needs to be looked at, studied. And even in terms of cost, you can and should negotiate individually. No, don't bargain. Pakistanis do not like to bargain. Nothing like a Turkish bazaar will be held here. But to explain, substantiate, purely humanly please the owners – this works perfectly.
When you turn to a professional realtor, you save yourself from hundreds of protracted calls. Experienced professionals will not torment you with dozens of pointless examinations. My option was the third of the quite worthy ones proposed, which immediately suited me (the discount that my local consulting partners from retired military men got from Madame "general's wife" certainly contributed to the promptness of the decision as much as possible). In addition, there is such a nuance that the lease agreement is also concluded through a realtor, indicating it as one of the parties. And if there are claims regarding the execution of the contract, the realtor necessarily participates in resolving the dispute as an official pre-trial arbitrator. The total cost of his services is a monthly rent, which I share with the owners in half. By the way, my obligatory criterion for the selection of housing was the presence of large bright open windows. And I knew it would be a difficult task for my realtor.
If 10 years ago in Pakistan, few people knew what an apartment (apartment – in local terminology) is, today this market is rapidly developing. In Islamabad, mostly low-rise apartment buildings are being built – the location of the city in a zone of increased seismic activity affects. Nearby suburbs on the Himalayan slopes are being developed. Surprisingly, a studio in the mountains in an apartment condominium, in the middle of a cedar forest with a magical view of the mountain slopes, and getting there from the center takes no more than 40 minutes along a beautiful serpentine, so the starting prices for an option with an excellent view and infrastructure are $ 35 thousand. And, for example, the house in which I live is valued at least $ 2 million solely due to the prestige of the capital's land.
World-class skyscrapers are also appearing in Islamabad. For example, the Centaurus complex, which, in addition to residential apartments, includes shopping and entertainment centers, a hotel, restaurants, a swimming pool with a sauna, underground parking, and so on. By the way, Centaurus was designed by the architects of WS Atkins, known for its flagship "sail" Burj Al Arab in Dubai. The cost of apartments here easily steps over $ 1 million, while renting a studio is available for $ 700, one-bedroom apartments with an isolated bedroom – from $ 1000.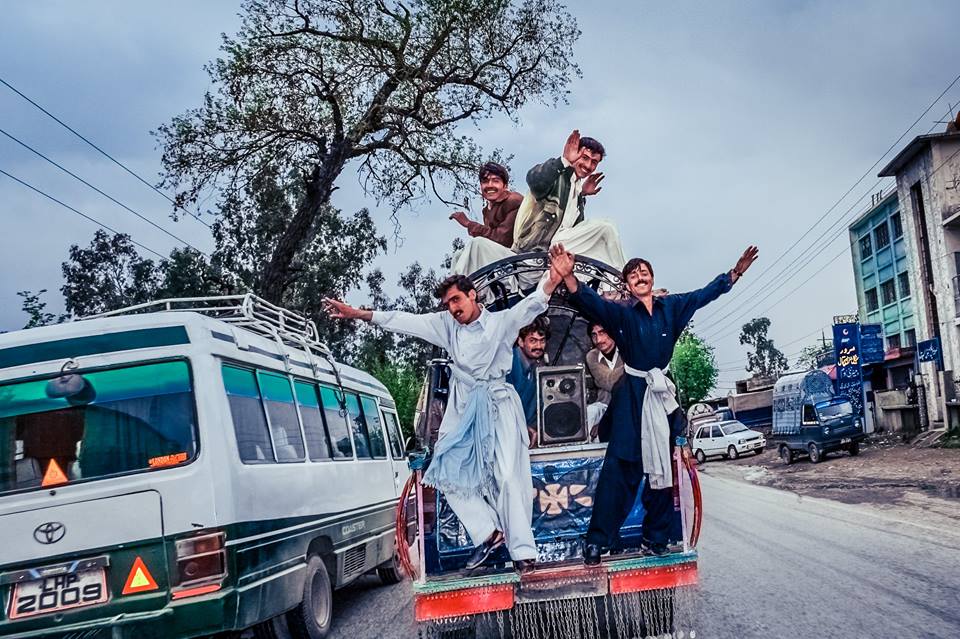 By the way, the lower floors there are more expensive than the high views. In Pakistan, as you already understand, there is no fetish for the view from the window, plus, they are not used to housing at a height and hate the sun. What is the point of having views of the Himalayan ridges stretching into endless distances with their sunrises and sunsets, of rainbows under thunderclouds, of cedar forests dancing in the hot hot air; if the windows are always and everywhere tightly closed anyway? Why live somewhere out there by climbing to the top floors of a skyscraper, if not for economy? The lower ones are more expensive. Everything is very logical and absolutely understandable. Or, for example, in the business part of the city, office centers usually have mirrored panoramic windows, good air conditioning from the inside. Everything looks absolutely modern. But these windows will also be tightly curtained from the inside. Not a single ray of sunshine.
There is no traditional mortgage here, but an apartment can be bought on a long-term installment plan from the developer himself. The banking sector here is not at all similar to ours, as it is guided by the norms of regulation of "Islamic banking", which in itself is a very extensive topic. Can't explain in two words. Here, traditionally, people would rather not keep money in banks. Only 16% of the population in principle have a bank account, the penetration of plastic cards, for example, is less than 4% of the population.