Electronic Arts will no longer pay the International Football Federation money for a FIFA license. The parties have decided to terminate their partnership, resulting in new football games from EA Sports being released under the EA Sports FC brand. This was reported by The New York Times.
The latest installment in the FIFA series will be FIFA 23, which the developers promise to make "the best ever". Then comes the "new era of football games" under the EA Sports FC brand. Developers will reveal details no earlier than the summer of 2023.
GM EA SPORTS & Racing Group Executive Vice President Cam Weber has issued an open letter to players assuring that EA Sports FC will keep the best of the world of FIFA and have much more to offer. We post its Russian version:
"To all football fans,
I want to start by thanking this incredible community of over 150 million fans for helping build the world's largest football entertainment platform, EA SPORTS FIFA.
After nearly 30 years of creating genre-defining interactive football games, we are about to begin an exciting new era.
Next year, EA SPORTS FC will be the future of EA SPORTS football. Together with our 300+ licensed partners around the world, we are ready to take the global football game to the next level on behalf of all football fans around the world.
Everything you love about our games will be part of EA SPORTS FC – the same amazing experiences, modes, leagues, tournaments, clubs and athletes. Ultimate Team, Career Mode, Pro Clubs and VOLTA Football will all be there. Our unique licensing portfolio of over 19,000 players, over 700 teams, over 100 stadiums and 30 leagues that we have continued to invest in over the decades will continue to be present, and only at EA SPORTS FC. This list includes exclusive partnerships with Premier League, La Liga, Bundesliga, Serie A, MLS and many more.
This new independent platform will provide new opportunities for innovation, creativity and development. This is much more than just a change of symbol – as EA SPORTS, we are committed to making EA SPORTS FC a symbol of change. We are committed to reinvesting in sports in a meaningful way, and we are excited to work with a large and growing number of partners to create new interactive experiences that bring joy, inclusiveness and immersion to the global fan community. I look forward to sharing more details about these plans in the coming months.
EA SPORTS FC will allow us to realize these plans and more… but not before we release our most extensive game yet with our current naming rights partner for another year, FIFA. We are committed to making the next FIFA the best ever, with more features, game modes, World Cup content, clubs, leagues, competitions and players than any previous FIFA game.
We are thrilled to be building the future of global football with you all and look forward to sharing more information about EA SPORTS FC in summer 2023. The future of this sport is very big and bright, and there are football fans in all corners of the world. Global football has been a part of EA SPORTS for almost thirty years, and today we guarantee that it will continue to be so for decades to come.
We exist to create the future of the world of football – virtual or real, digital or physical, it's all about football. Thank you for your continued support."
EA noted that it has already enlisted the support of various football teams, leagues and sports brands. Among them are La Liga, Bundesliga, UEFA, CONMEBOL and Nike.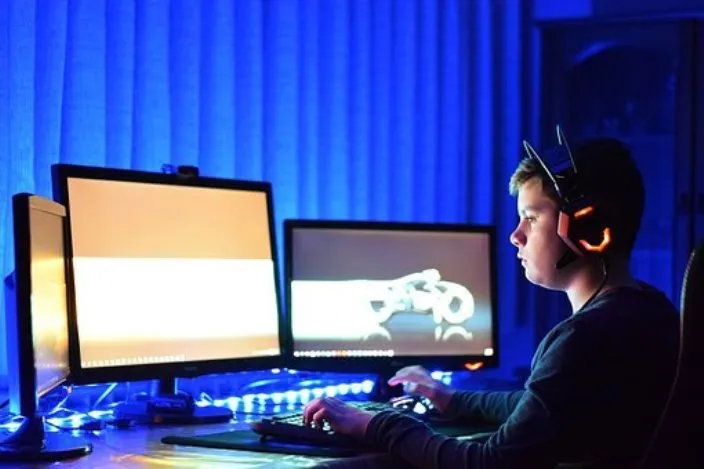 The new name of the game is EA Sports FC
The iconic FIFA game as millions know it will no longer exist. According to Kommersant with reference to the publication of The New York Times, the developer of the game Electronic Arts and the International Football Federation could not agree on an extension of the license for the release of the FIFA video game, so their partnership will be severed and the game will be renamed.
The New York Times reports that the current deal was supposed to end after this year's World Cup in Qatar, but it has been adjusted and will continue until the Women's World Cup next summer.
The new football simulator Electronic Arts will be called EA Sports FC. It is noted that the game itself will not change much, since its creators will still have licenses for most of the players and clubs whose names are now used in the simulator.
EA and FIFA have collaborated for 29 years. According to The New York Times, over the past two decades, sales of the game have brought both sides more than $ 20 billion.